These next two posts are dedicated to celiac survival techniques in KL. While cooked food is always a challenge, especially when you are in a new part of town and/or in a hurry, there are some viable and healthful options should all else fail.
#1: Fruit – Almost guaranteed to be gluten-free unless it is obviously coated with something. Fruit stalls are ubiquitous and a good option
#2: Energy Bars – Most supermarkets (such as Cold Storage), pharmacies (such as Vitacare) and organic grocery stores (such as Justlife, Country Farm Organics) will carry some gluten-free variety. I usually get my favourite Raw Revolution bars from www.iherb.com (use discount code "LEQ993 for $10 off!).They are delicious and gluten- and dairy-free.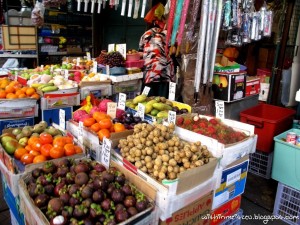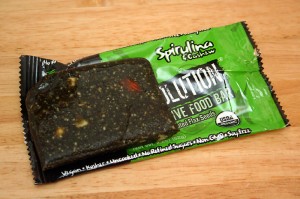 #3: Nuts – I usually carry raw nuts (and sometimes dried fruit) with me all the time. I keep some in the office. I have some in the car. Make sure to get unprocessed nuts. The kinds available at your average petrol station is not likely to be gluten-free, even if it is just roasted and salted (cross-contamination). If you don't like raw nuts, buy it anyway and roast it in your oven. It's safer that way. Roasting on your own is as easy as putting the nuts in your oven for about 20 minutes at about 160C.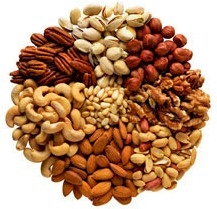 Peace,
Daisy