Hello My People!
Today I'd like to share with you an amazing new discovery I made: the superfood Tigernut! Tigernut or Earth Almond (English) or Chufa (Spanish) or Erdmandel (German) is very high in fiber, good fats, and magnesium, and therefore very healthy! More importantly, it's got a slightly sweet taste, kind of like the cashew, so it's delicious to eat!
You can read more about its benefits in this Forbes (yes, Forbes!) article.
One can use it instead of oatmeal or flour in a pie base or crumble. One can even make it into "milk," just as one would do with cashew milk or almond milk. It's a fantastic switch-up for the usual grains or nuts you use in your cooking.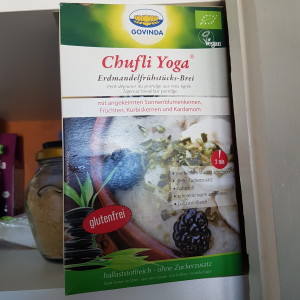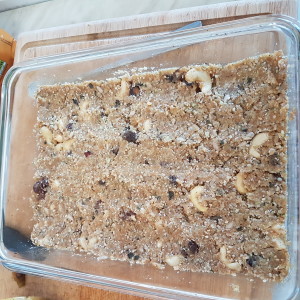 So this week's recipe idea is just that: a tigernut base apple crumble!
Ingredients for Filling
3-4 large apples (please buy organic), chopped up or sliced
5 tablespoons of apple sauce (or any fruit puree really, but please go for "no sugar added" versions)
Optional: bananas or frozen berries (for texture and flavour)
Optional: Nuts and/or raisin
Ingredients for Crust/Base
2 cups of tigernut meal (you can mix it with oatmeal – final quantity should be the same, i.e. 2 cups)
1/4 cup of olive oil
1/4 cup of water (or any nut milk)
Method
1. Mix the tigernuts with the olive oil and water. You don't need to over-mix it – just ensure that the liquid is more or less equally spread out over the grains.
2. If you're using it as a base, spread it on the botton of your 21cm x 15cm pan. If you're using it as a crumble topping, sprinkle on top of the filling when you're done assembling the filling.
3. Mix the chopped apples with the other ingredients and spread in your pan.
4. If you're making a crumble, spread the mixture on top. If you just really like tigernuts or oats, make two batches and have both a base and a crumble top! This is all about you, babe! 🙂
Enjoy a sugar-free, gluten-free, vegan. super-delicious dessert! No added sugar at all, unless of course, you're gonna eat this with some yummy vegan ice-cream!
Peace,
Daisy