Awhile ago, I reviewed the KL branch of Living Food. Earlier this year, the owners opened a second "dinner time" sister restaurant in Bangsar called Ashley's. A godsend. I am so often at this place that the waitstaff know me by name.
This joint is pricier and fancier than the Tan&Tan one, but the food is just as good and the atmosphere, a little classier. If I don't want to splurge, I just order the Living Enchilada (covered in the old post) or the soup (covered below) and keep things affordable.
However, they have a variety of dishes that are (or can be made) gluten-free!  Some of my favorites from various visits: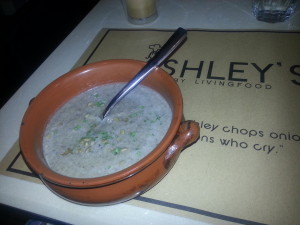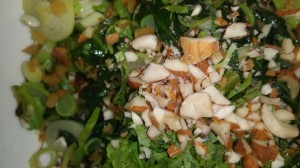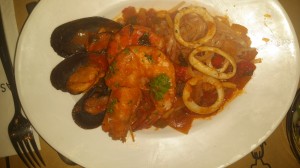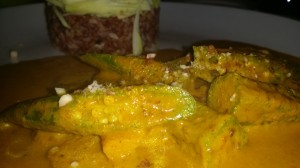 I really like that they are careful about where they source their food from. Free range lamb or wild caught fish are always hard to find, and even harder to find identified as such on a menu. The staff are great and very accommodating. It's family-run, and you can see that they treat their workers well (important to check on this in a country like Malaysia!).
The big plus for me and the reason I go there so often, even if just by myself, is that I can look through the *entire* menu and be sure that the staff will know what I am asking for when I ask for gluten-free, and know that whatever I order is as healthy as it can be.
Ashley's by Living Food
Website: https://www.facebook.com/ashleysbangsar
Allergy friendly: *****
Taste: *****
Atmosphere: A dressier "dinner time" version of the Tan&Tan café, earthy classy ***
Service: *****
Cost: $$$ Dishes range from RM20 to RM100+ for entrees
Peace,
Daisy