A friend visiting from India recently introduced me to a wonderful recipe site — www.pecanbread.com. It is for children who are being introduced to the Specific Carbohydrate Diet (SCD). However, the recipes within it are a treasure trove for anyone who wants to ideas for healthful, gluten-free, dairy-free, and (yes!) grain-free meals.
The cooks who contribute use a lot of nut butter in the recipes. That's hard and expensive to obtain here in Malaysia. However, organic food stores such as BMS and Country Farm, as well as more developed grocers such as Jaya or Village will tend to have them. Any kind will do, though peanut, hazelnut, almond, and cashew seem to be the most common in these parts. Cocoa butter is an amazing kind to use, but sadly, very hard to obtain here in Malaysia.
The recipe is super simple. Credit to "Bev," the contributing cook for this recipe.
Ingredients:
1 cup nut butter (any kind)
1/2 cup honey
1/2 teaspoon baking soda (note: not baking powder)
1 egg
Steps:
1. Mix all. I do this by hand, though you could certainly use a mixer. No need to blend too much.
2. Bake at 350F for 25-30 minutes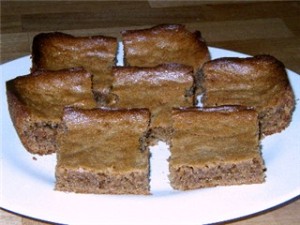 Peace,
Daisy