Celiacs or persons with strong food allergies are more likely to be sensitive to other allergens all around them. There is much research done on this and I encourage you to read up if you have some time on your hands.
However, if you're part of the choir on this one, then you might find the following tips on de-allergenizing your home helpful:
Get as much of your food as possible from local and organic sources. Sign up with plotshares like www.vegeboy.com
Get a produce wash, such as the one below. Melaleuca, Cosway (Ecomax range), and various brands on www.iherb.com carry a version
Use low-impact detergent, such as Seventh Generation, available at Cold Storage and other grocery stores. Alternatively,  Melaleuca and Cosway (Ecomax) also carry versions.
Use garbage enzyme or other natural cleaners (vinegar, lemon juice) instead of harsh chemical based ones. We find the garbage enzyme sold at Justlife or BMS Organics an indispensable part of our household supplies.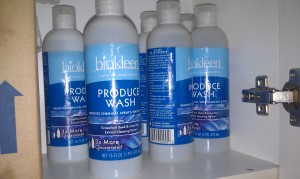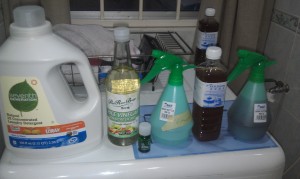 Peace,
Daisy