Dear Friends,
When one is far from the foods that one loves, a beloved and familiar food chain is often the key to one's heart! A little superficial, I know, but hey.
There is a Saravana Bhavan in Oman! Thanks to a friend who somehow found it, it is now my go-to place for "safe and sure" GF food!
The menu is the same – it's got all your naturally GF Indian foods!  Everything from the vegetable curries, to the rice dishes, to the dhals, to the desserts! Of course, I had the palak paneer – my all-time favourite (see picture below)! It tasted about exactly the same. Standardisation, while often soul-crushing, can also be welcome when one is in strange lands. 🙂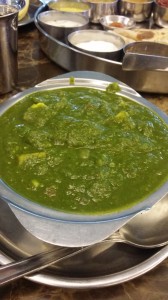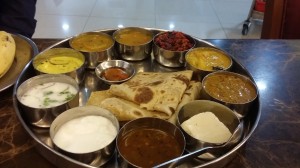 Pay them a visit! They're at the Al Khuwair municipality in Muscat. Here's their TripAdvisor Link.
Peace,
Daisy