I just spent a week traveling around Sabah–the Malaysian part of Borneo–for my honeymoon. Foodwise (and otherwise), it was a mixed bag. I love nature and animals and all things related, and it was hard to see the destruction and exploitation that's already happened to most of Sabah. Palm oil plantations replace the rainforest; animals are put on show rather than being allowed to thrive in nature.
But let's stick to the topic at hand. Gluten-free food. Lots of mix-ups at restaurants, despite my being fluent in Bahasa. However, there were some very nice surprises, including the best chocolate cake I ever had (and that my non-celiac husband also ever had)! That will come in a separate Restaurant Review post, but today's post will offer you all general survival tips for eating gluten-free in Borneo.
GF Survival Tips for Borneo
1. MSG is your worst enemy here. They put it into everything! Most restaurants, including small street-side ones, are able to make modifications but you need to remember to specifically tell them. In English: "No MSG, no aji(nomoto)!" In Malay: "Tak mau MSG, aji atau penyedap."
2. Tell them exactly what you want in your food (instead of what you want out of it). Waiters are not used to making complex modifications. It will be much easier if you just say what you want. Remember to make it simple. I found it easier to say, "Fry this fish with only clean oil and some salt and garlic."  Because seafood is cheap, ample, and fresh here, you can get a good fish with rice and veggies done in a safe way quite easily. One of the days we were in Sandakan, my husband and I went to the market, bough the fish and veggies, and took it to a stall to fry up. Delicious, and you can watch them to make sure they do it right. [Animal rights tip: try not to get fish that is so fresh, it is being cooked alive, i.e. do not buy fish in tanks.]
3. Another common pitfalls: soy sauce (kicap, pronounced "ki-chap"),oyster sauce ("sos tiram") and reused oil ("minyak yang sudah guna"). Tell them specifically not to.
4. The more pricey restaurants are more likely to know what you are talking about (sadly). I had brunch once at Le Meridien on the waterfront, and got a specially prepared gluten-free meal (with house-made gluten-free bread and fancy gluten-free granola). Food wasn't mind-blowing and the price was high, but the staff were super concerned and helpful, and definitely already knew how to make my food in a safe way. I also tried two excellent restaurants–El Centro and Chilli Vanilla. They're on the same street, almost next door to each other. Both were very allergy-conscious. Chilli Vanilla actually has gluten-free options on the menu, and the best chocolate cake ever. [Look out for my post on that–coming soon!]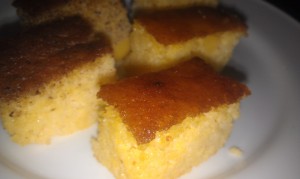 Peace,
Daisy