Hello lovely people of the world!
After a year-long hiatus, we are back! A whole lot has happened: Bubbles moved out of Malaysia, and Daisy has literally been living out of her suitcase for most the year. So Daisy has many travel stories to tell! 🙂
Daisy has also made a real attempt to be vegan (and of course, gluten-free). That's been easier than expected actually, and recipes are forthcoming! But they will be Daisy-style recipes, i.e. more concerned with the spirit of the recipe than the actual measurements and details. (That's Daisy. Gotta love her.)
We will be posting again so please sign up for email alerts! If you want to chat about anything, feel free to drop us a line at daisynbubbles@gmail.com!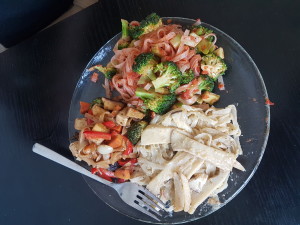 Hope everyone has been well!
Love,
Daisy and Bubbles