Hello everyone,
Here's a quick and healthy set of snacks you can pick up that's gluten-free: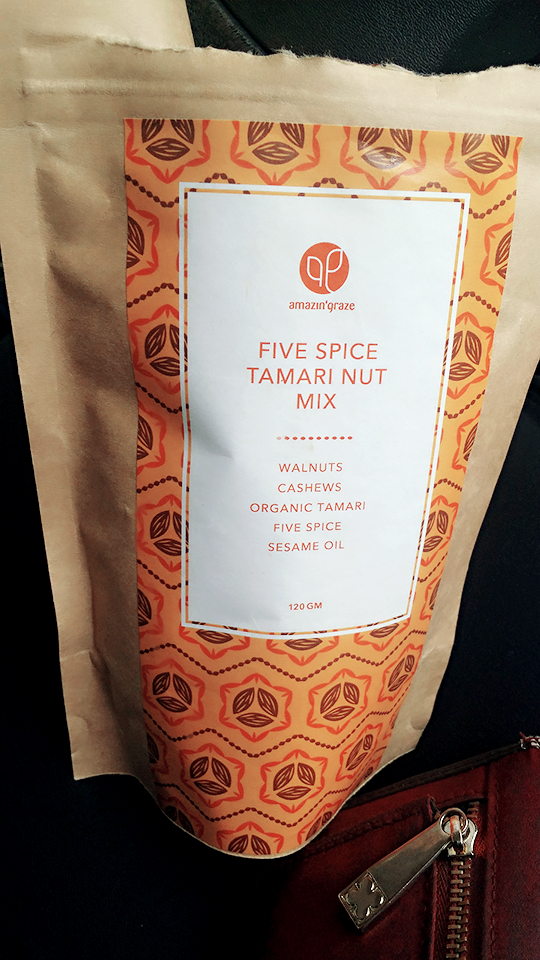 Amazin' Grazes nuts! Now, as delicious as they are, be careful and check the ingredients, as not all their products are gluten-free.
Here's my fave, though: Five Spice Tamari Nut Mix! Super addictive but still okay, because it's got healthy walnuts! They have another nut mix – a glazed orange flavour made with molasses.
Available at some yoga studios and health food stores, but also at Publika's Ben's Grocer.
Peace from Hyderabad,
Daisy