Omg, Omg, OMG you guys!
I was just back home in Malaysia for a work trip, and was introduced by some lovely friends to this TRULY AMAZING place in Bangsar Baru. Nestled in the already amazing Telawi streets is this gem of an eatery: Fittie Sense!
They have everything I look for in a restaurant: healthy, mostly vegetarian/vegan (or at least earth conscious), and of course, allergy-conscious and good-vibey!
Just about everything on the menu is tasty… and if by chance you're a mega fuss-pot who doesn't fancy anything on the list, you can just create your own! They pay a lot of attention to your requirements, and even purport to be "for fussy eaters" (that's literally their tagline)!
Waiters are super nice and the ambiance is very green and earthy. Oh, and did I mention all the desserts were gluten-free? Each. And. Every. Beautiful. One.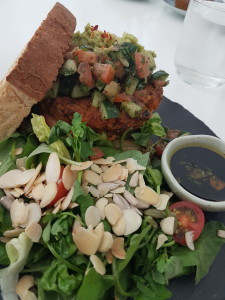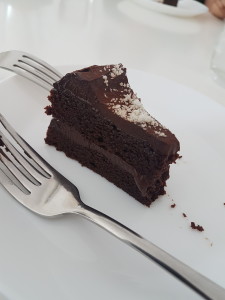 What else can one ask for?
I can't think of nuthin'. Go there. You won't regret it.
Peace,
Daisy
Fittie Sense, Bangsar Baru, Kuala Lumpur (19/20)  
23A, Jalan Telawi 3, Bangsar Baru, 59100 Kuala Lumpur, Wilayah Persekutuan Kuala Lumpur, Malaysia
www.fittiesense.com
Allergy friendly: *****
Taste: *****
Atmosphere: Amazing aura *****
Service: ****
Cost: $$ for Malaysia… Dishes range from RM20+ to RM40+ for entrees